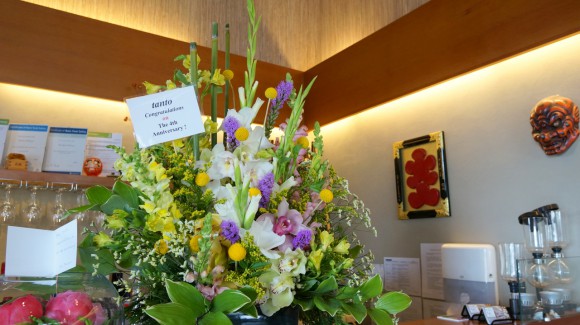 "TANTO"'s 4th Anniversary is coming!
We are happy to announce that "TANTO" is going to celebrate its 4th Anniversary !
We very much appreciate your continuous support and are very glad to cerebrate our anniversary with supporters. Please come to TANTO this week and enjoy some nice time with us.
Thank you so much to you all ! We will keep trying to provide better dishes as well as better services.
See you at TANTO!
Mitsukuni SHIBUYA (Kuni)