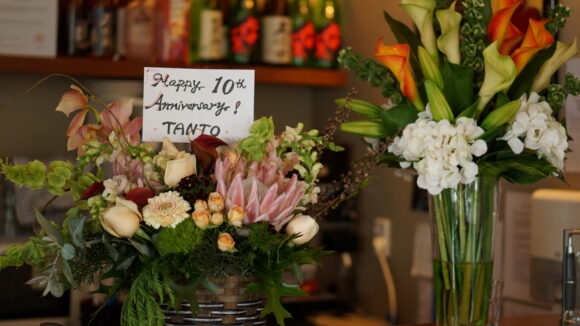 We are happy to announce that "TANTO" is celebrating the 10th Anniversary(6th of November)!
Let us take this opportunity to express our gratitude to those who have come TANTO, and have been supporting us in a numerous way. Without your continuous help and support, we would not have survived and would not be able to celebrate the Anniversary.
To celebrate we will offer some specials to our loyal customers untill the end of this month (November 2020).
Special price for Sake Tasting set – $10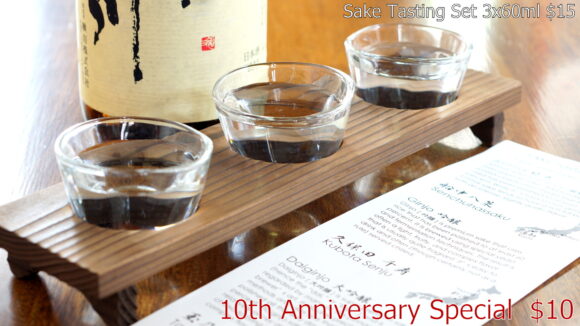 Thinly Sliced Sashimi Salmon – $10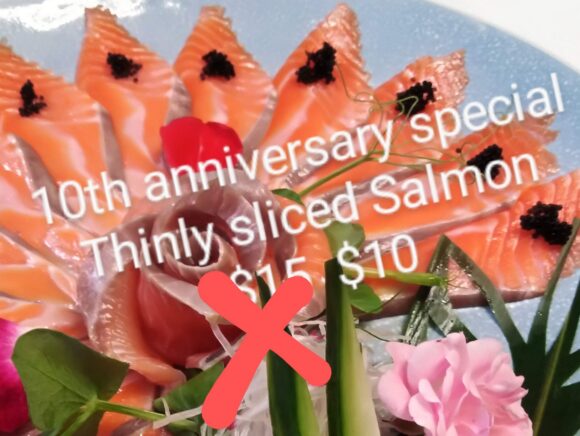 Thank you so much to you all! We will keep trying to provide better meals as well as better services.
Team TANTO