TANTO is proudly announcing to our royal customers that we are now re-opening for Saturday lunch again.
Bento lunch course is a combination of one choice of Entree dish & one choice of Main. Sushi rolls and Miso soup, your choice of white/brown rice. Alternatively Donburi/Udon as well as lots of items from our dinner menu are available.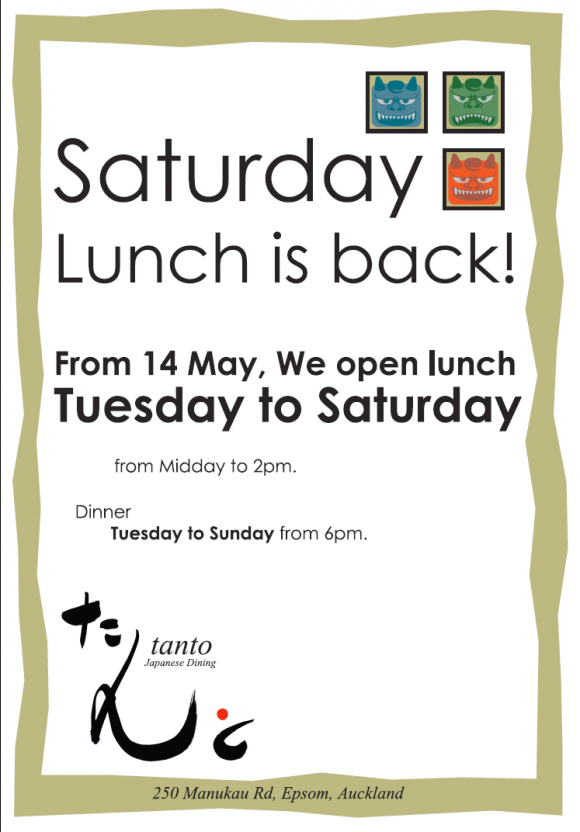 Please remember that there is yet another place to enjoy your lunch from 14 May. That's US!