Re-opning schedule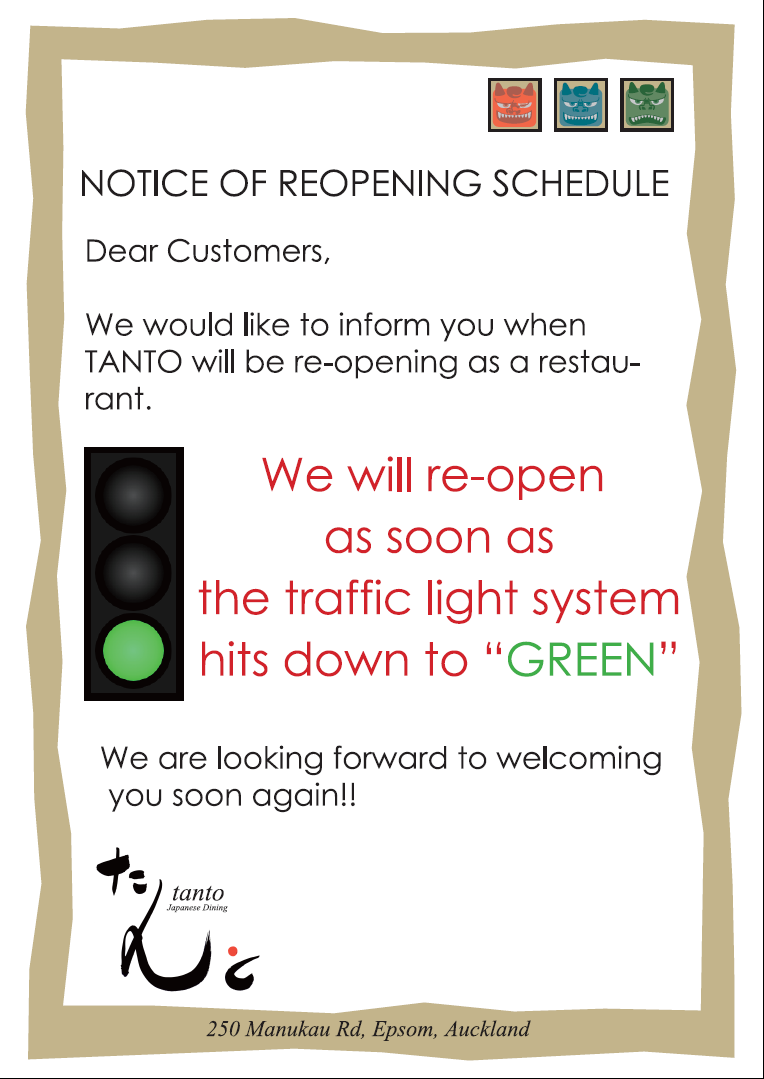 According to the government's announcement, it will be possible to eat and drink in the store with the traffic light system from December 3, but we at Tanto Restaurant have decided to open only takeaway as before until the traffic light system green.
We apologize for the inconvenience, but we think that it is best when the community-acquired infections subside and the traffic light system is green so that everyone can come with peace of mind.
Until then, I will continue to do my best to take away, thank you.
Team TANTO.